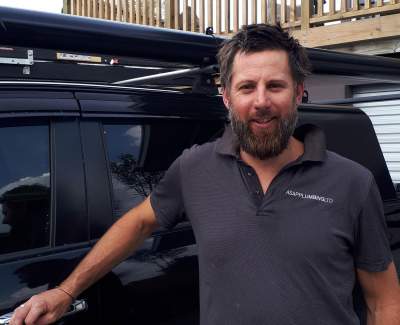 About us
ASAP Plumbing Ltd is owned and operated by Dion Walls, Dion is a registered certifying craftsman plumber with over 17 years experience including one year of pipe fabrication for mine sites and mills in the Australian gold mines. He specialises in fire places & wetbacks, hot water cylinders, maintenance & repairs.
Born, bred and passionate about Rotorua, Dion prides himself on being able to provide fellow Rotorua citizens with prompt service and guarantees a high standard of workmanship.
Contact ASAP Plumbing Ltd for any plumbing needs including maintenance and installation for residential and light commercial properties - extensions/new additions, new homes, hot water and fire place installations.